NEWS & EVENTS
It all happens here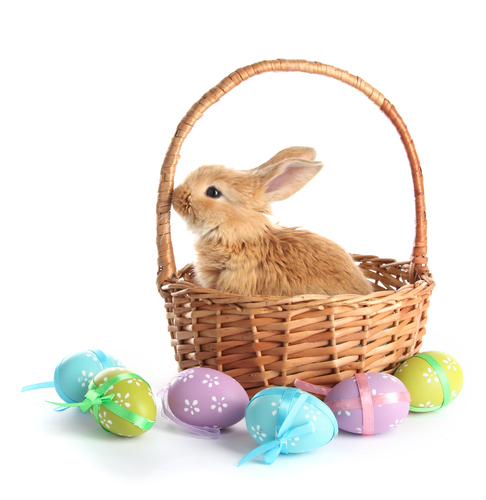 April 02, 2021
How to Make Easter Extra Sweet This Year Near OMNIA
SHARE >
Like all of the holidays in the last year, Easter 2021 is set to be a different sort of event—you may be comfortable gathering in small groups or you may just want to stick around your OMNIA at Town Center apartment this year. No matter how you're marking the occasion, there's one element any Easter celebration needs: food! Easter brunch is a staple of many families' celebrations and, even if you're not heading to a big holiday event, you can still enjoy all your favorite brunch items.
Located right in the Town Center complex, just one minute from your OMNIA at Town Center apartment, is City Works, a sprawling "eatery and pour house"-style restaurant. While City Works is a great spot to catch a sports game on TV or to enjoy live music on the weekends, it's also well-known for its brunch options. The venue offers plenty of options for diners this year: indoor seating if you're comfortable, outdoor seating on the spacious 9,000-square-foot patio or takeout if you want to celebrate Easter brunch right in the comfort of your OMNIA at Town Center apartment.
The brunch menu is also full of options and will definitely be a hit with music fans, as it's themed all around rock and roll. If you're heading out with a group for the holiday, grab some shareables like the Jon Bun Jovi, a jumbo cinnamon roll smothered in icing, or the Donut Stop Believin', sugar-coated doughnuts, with hazelnut sauce and jam. The main dishes feature items like egg white fritatas, avocado toast, flatbreads, braised short rib, steak, salmon, tacos and more—all with equally clever names! No Easter brunch is complete without a tasty beverage, which you can find in spades at City Works: sparkling wine cocktails, mojitos, Bloody Marys (served in an 18-ounce glass!) and eight different varieties of mimosas, which you can sample in four-item flights.
The pandemic has reshaped holidays lately but one constant remains: Great food makes every holiday, no matter how you spend it, a lot fuller!
220 Main St.
King of Prussia, PA 19406
484-690-
< Back