NEWS & EVENTS
It all happens here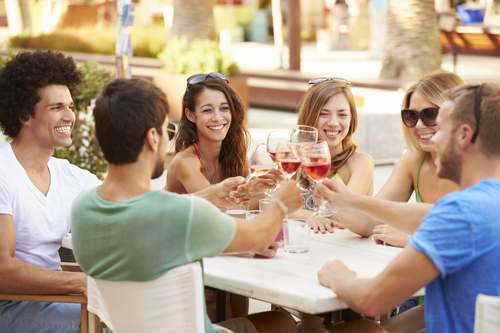 May 20, 2021
Make the Most of Summer in King of Prussia
SHARE >
The sun is shining, the grass is growing and the Phils are back at the stadium—summer in the city is finally almost here! Even if you want to be a bit more cautious and a bit less social this summer, there are still plenty of ways to enjoy all that the area has to offer in the summer. From thirst-quenching water ice to the area's best summer apparel shops to mouthwatering margaritas, you can find lots of great ways to cool down, chill out and soak up the sun right near your OMNIA apartment.
One way to welcome summer is at Bartaco, a chic restaurant and bar featuring menus inspired by Brazil, Uruguay and Southern California—all just five minutes from your OMNIA apartment. The venue specializes in upscale street food and is modeled after a stylish beach resort. With its dishes brimming with fresh and healthy ingredients, and drinks concocted with all of your favorite summer flavors, a trip to Bartaco will have you feeling like you're sipping and snacking in the sand.
When it comes to the menus, as its name suggests, tacos are a main feature. There are a dozen different varieties, featuring ingredients like baja fish, crispy oyster, sesame ribeye and more. Guac made with hand-mashed avocado, empanadas, plantains, gazpacho and rice bowls topped with a choice of eight different ingredients round out the food offerings. Pair your choices with selections from the diverse drink menu—featuring 15 beer options, including many brewed right here in Pennsylvania and others crafted in Mexico, as well as eight craft cocktails, including summer flavors like the Pineapple Express and Paloma Fresca.
This summer, throw on the shades, break out the flip flops and get ready to enjoy the soak in summer fun in Chester County.
160 N. Gulph Road
Suite C110
King of Prussia, PA 19406
610-510-8226
< Back