NEWS & EVENTS
It all happens here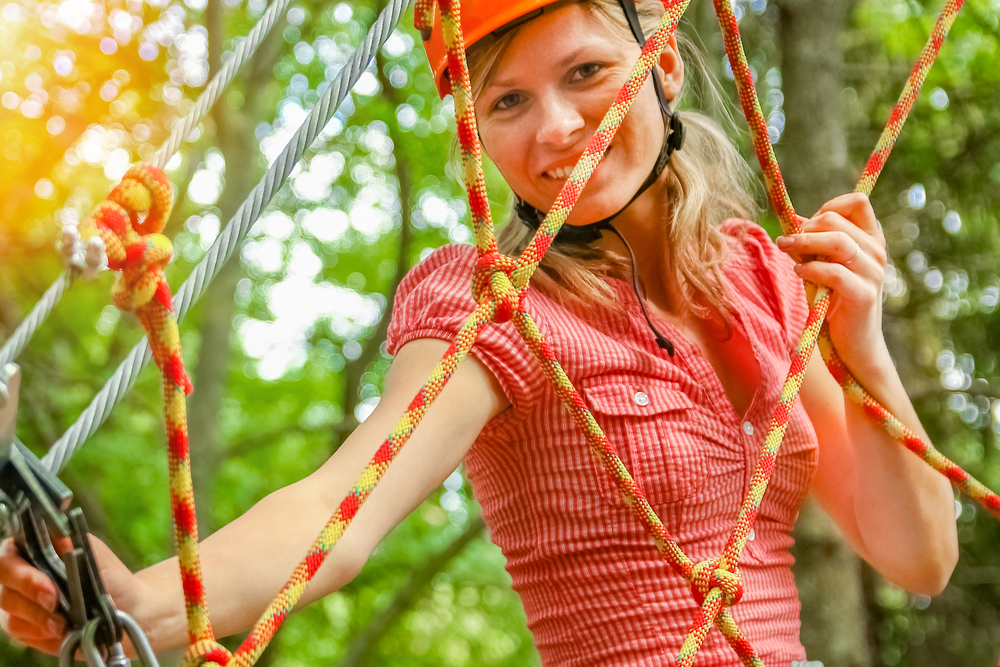 June 10, 2021
Where to Find Outdoor Summer Fun
SHARE >
Summer is here, the sun is shining and life in the King of Prussia area is starting to get back to normal—you know what that means? It's time to get out and about! Summer in the city offers tremendous opportunities for outdoor adventure—from hiking and biking to brewery tours and street festivals. No matter what your interests, take some time this summer to appreciate all that the region has to offer when the weather turns warm.
One of the standouts near your OMNIA at Town Center apartment is Treetop Adventures in nearby Norristown. The park is Pennsylvania's only ropes course, allowing visitors to swing from the literal treetops—and, its all over a zoo!
Treetop Adventures is situated at Elmwood Park Zoo. The park features dozens of different zip lines, some positioned 50 feet in the air. Courses include the Treetop Zoofari, which offers 20 challenge games and eight ziplines that run over the bison exhibit. Expedition Elk includes 20 games, three lines and a free-fall jump that's more than two stories high. The Quick Trip is a great fit for first-time zip liners, with three games and three lines. If you're really up for some fun, try the Night Adventure, where zipliners ride equipped with headlamps and get to enjoy a cookout, bonfire and adult beverages afterwards. Make your reservation for Night Adventure early, as the experience is only offered on select weekends through the fall and tickets will sell out fast.
No experience is necessary to visit Treetop Adventures, and all courses start with a short intro class. So, if you're looking for a new adventure this summer, you just might find it here—and it's all just 15 minutes from your OMNIA at Town Center apartment.
Summer in King of Prussia offers plenty of ways to chill out, cool off and soak in the fun.
1661 Harding Blvd.
Norristown, PA 19401
800-652-4143
< Back