NEWS & EVENTS
It all happens here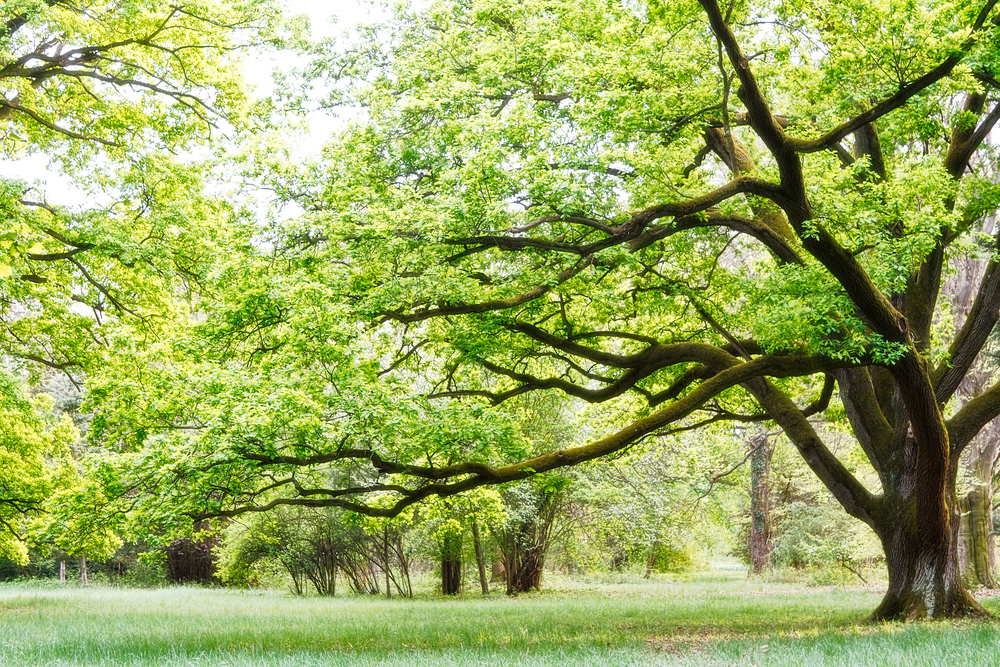 August 05, 2021
Where to Take in Some Greenery Around Your OMNIA Apartment this Summer
SHARE >
The area near your OMNIA at Town Center apartment is filled with lush greenery—from the rolling hills of Valley Forge National Historical Park to the creekside trails at Norristown Farm Park, opportunities to connect with nature abound. If you're looking to escape the heat with some shade this summer, another great option is one of the region's foremost nature centers: Morris Arboretum of the University of Pennsylvania.
Located less than 20 minutes from your OMNIA at Town Center apartment, the arboretum has been entertaining and educating Philadelphia area audiences for nearly 150 years. Today, it is home to walking trails, educational classes, kids' activities, opportunities to connect with wildlife and much more.
The park's plant collection—including more than 13,000 plants of 2,600 varieties—is seasonal, and this summer you can take in a variety of beautiful blooms, including roses, sunflowers, hydrangeas and more. An ideal way to learn about the plants and trees is through a guided garden tour, offered every weekend. You can also take a self-guided, mobile app-enabled tour to learn about everything from the arboretum's history to the artists who've been inspired by the space to the native trees on the land. As you walk, take in Japanese gardens, historic architecture and sculptures.
Beyond focusing on the grounds itself, the arboretum also offers a number of classes designed to engage and inspire. With offerings focused on birding—where you can get up close and personal with the many wildlife that call the arboretum home—to art classes and health and wellness sessions, there's plenty to do at the park to hone your interests.
It's also a popular spot among those looking to burn some calories against a beautiful backdrop. Hop on one of the trails, including many that span about 1-mile loop, to get in some cardio and benefit from the exciting scenery and shade offered by the thousands of trees.
If you're looking for a new spot to explore this summer to find fun, inspiration and a little bit of education, look no further than Morris Arboretum.
Morris Arboretum at the University of Pennsylvania
100 E. Northwestern Ave.
Philadelphia, PA 19118
215-247-5777
< Back