NEWS & EVENTS
It all happens here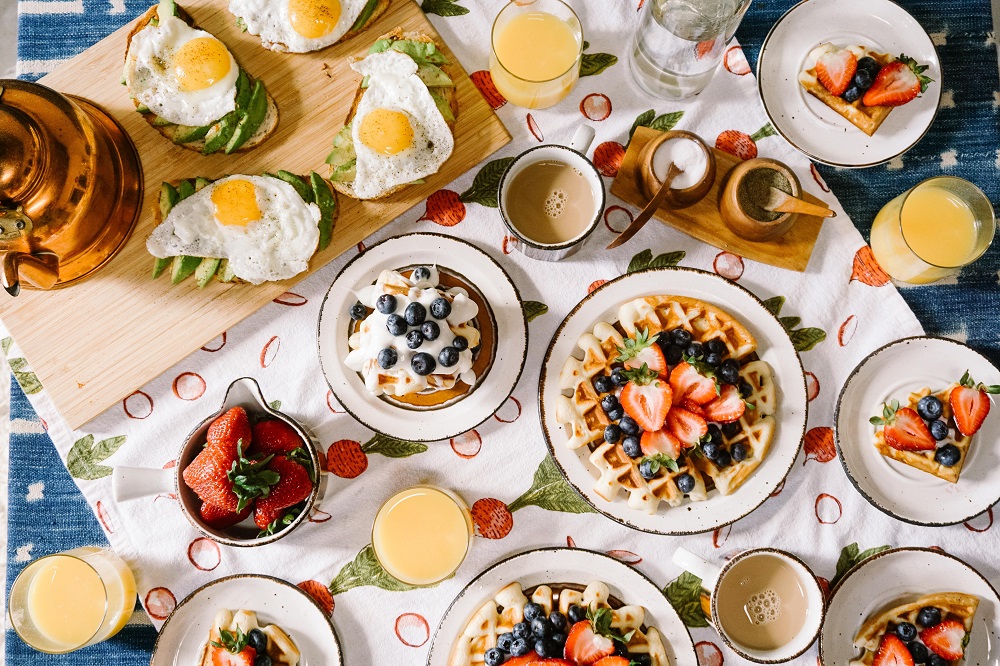 January 11, 2022
3 Brunch Spots to Check Out at King of Prussia Town Center
SHARE >
Living at Omnia means you're living within a newly built King of Prussia Town Center. Located less than a 2 minute drive from the King of Prussia Mall, one might expect the mall to be the best place to find your favorite foods but when it comes to brunch, King of Prussia Town Center is where locals eat.

Here are three brunch spots to check out right here at King of Prussia Town Center.

Founding Farmers
Rivaling the more well established brunch spots in the area like Radnor Hotel and even The William Penn Inn, Founding Farmers has one of the best, if not the best, brunch buffets in our region.

Serving everything from beef roast to seafood, there's even a pierogi cart that will stop by your table offering fresh perogies made in-house. Learn more at wearefoundingfarmers.com
City Works
There are very few elements that go together as well as brunch and Sunday sports. Dining at City Works means you have both, a menu of unique tastes and flavors combined with oversized, big screen TVs with content curated by a video jockey who plays funny Youtube clips during commercial breaks.

Find out more at cityworksrestaurant.com
Paladar Latin Kitchen & Rum Bar
While Founding Farmers and City Works may be top of the list for Sunday Brunch, let's not forget the restaurant that takes brunch to an entirely different place. Paladar Latin Kitchen and Rum Bar offers a Latin take on brunch.

Serving everything from specialty brunch cocktails to breakfast and Grilled Pineapple Chicken, the menu itself is worth a deep dive. Find out more at paladarlatinkitchen.com

< Back