NEWS & EVENTS
It all happens here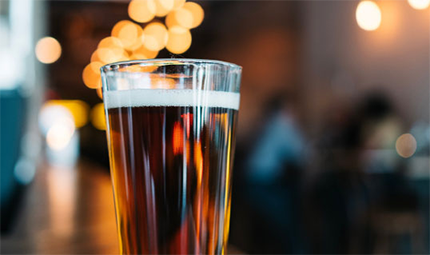 August 15, 2022
KOP Beerfest, Upper Merion Fall Festival and More Fall Events Near Omnia in King of Prussia
SHARE >
Looking for classic fall events this September and October in King of Prussia? We've got you covered! From KOP Beerfest Royale to the Upper Merion Fall Festival, fall in King of Prussia is all about the experience.
KOP Beerfest Royale
The KOP Beerfest Royale returns this October, kicking off with King's Plate on October 6, a regular pairing event and culinary competition. Tickets include unlimited 2 oz. beverage samples, unlimited food samples, a souvenir tasting mug and more.

The Main Event kicks off Oct. 8 at 4:30 p.m. with the craft and international beer festival. It's the biggest party in the burbs featuring over 100 craft and international beers to taste along side incredible foods. Learn more about KOP Beerfest Royale.

Upper Merion Community Fair and Fall Festival
Set for Saturday, Oct. 1 from noon to 4 p.m. the Upper Merion annual Community Fair and Fall Festival will kick off at Heuser Park with live music, and amazing food and craft vendors. For the kiddos, there's face painting, hayrides and a pumpkin patch along with a lot more. Learn more about the Upper Merion Community Fair and Fall Festival.

Superhero Showdown Race: 5K, 10K, 15K, 1-Mile Walk/Run
Super T's Mast Cell Foundation is pleased to present the 7th Annual Superhero Showdown Race for mast cell diseases. Don your cape and join others for the in-person race October 1. A virtual race is also available when runners can race anytime between Sept. 24- Oct. 1

Learn more about the 2022 Superhero Showdown Race at Norristown Farm Park

< Back