NEWS & EVENTS
It all happens here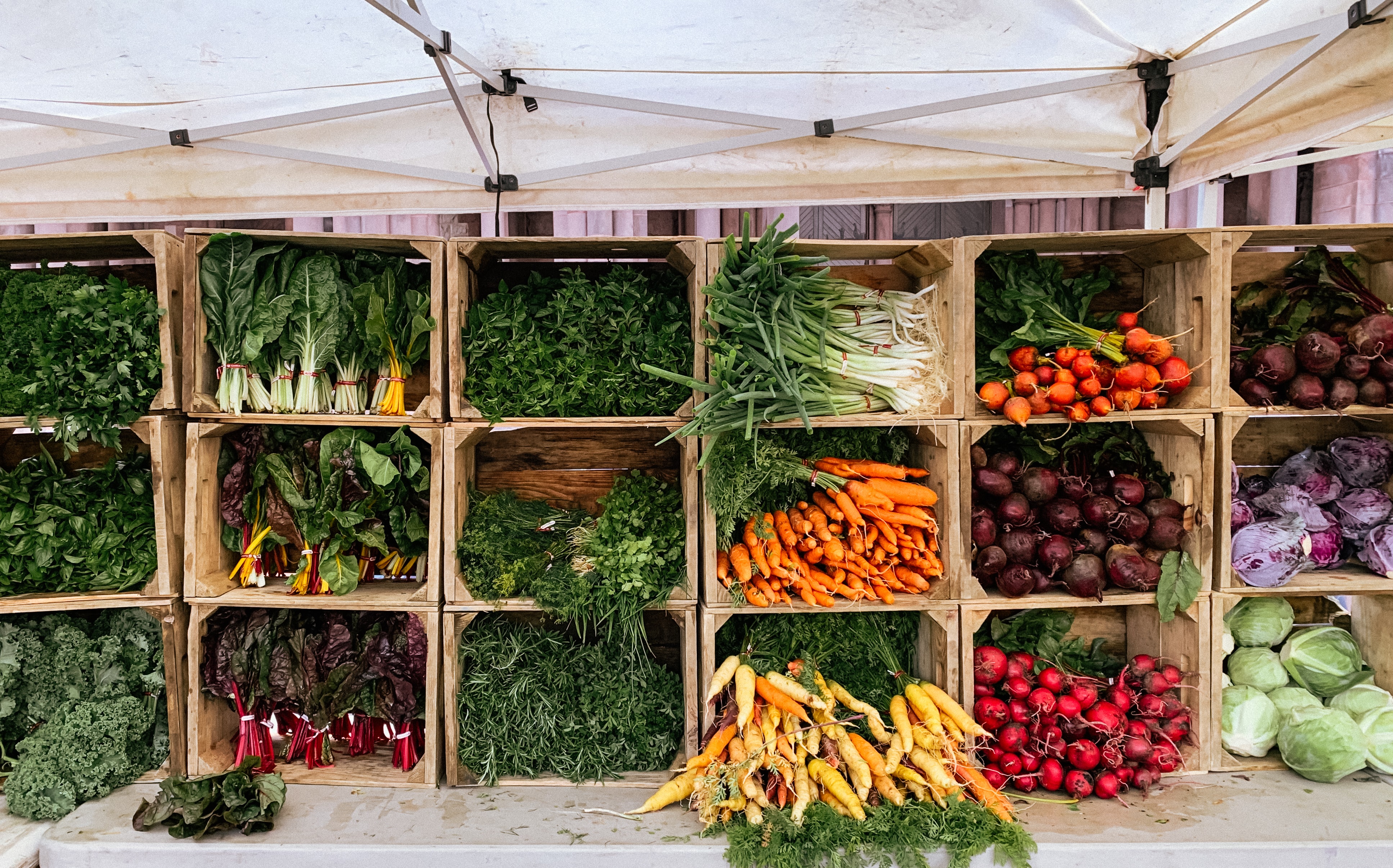 March 24, 2023
Shop Local in Spring 2023 at Local Farmers Markets
SHARE >
Ready to shop for the freshest foods in town? Here are three local farmers markets to visit near Omnia in King of Prussia this spring.
Upper Merion Farmers Market
Where: Nor-View Farm, 686 N Henderson Rd, King of Prussia
When: Saturdays, 9 a.m. – 1 p.m.

Beginning May 13, 2023, Upper Merion Farmers Market will be located at Nor-View Farm in King of Prussia. From 9 a.m. to 1 p.m. every Saturday this spring, support local farmers, butchers, bakers, artisans, and crafters selling everything from the freshest produce in town to hand crafted gifts. In addition to Opening Day, several events are already set for this year including Family Fun Day on June 10, the Zucchini 500 on July 15, Hot Diggity Dog Day on August 12, and the Chili Cook-Off on September 30. Learn more about Upper Merion Farmers Market.
Lancaster Farmers Market in Wayne
Where: 389 Lancaster Ave, Wayne
When: Wednesdays, Fridays, and Saturdays, 6 a.m. – 4 p.m.

One of the oldest farmers markets in the Philly suburbs, Lancaster Farmers Market in Wayne is connected to the original farmers market and the first in the country in Lancaster, Pa. Here vendors from Lancaster and the Philadelphia Main Line are set to sell everything from fresh sushi to specialty cut meats, soft pretzels, seafood, hoagies, and other prepared foods. Learn more about Lancaster Farmers Market in Wayne.

Bridgeport River Market
Where: Rotondo Riverfront Park
When: Every 2nd and 4th Sunday, 10 a.m. – 1 p.m.

From May – September 2023, visit Rotondo Riverfront Park, located just behind Frosty Falls, for the Bridgeport River market. While this is a smaller market, it's a perfect stop to find fresh produce and more. Learn more about Bridgeport River Market.

< Back