NEWS & EVENTS
It all happens here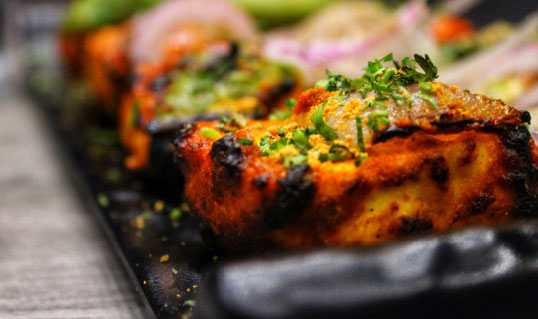 April 26, 2023
True Food Kitchen, Founding Farmers and More Outdoor Dining to Experience in King of Prussia
SHARE >
Looking for outdoor dining options in King of Prussia this spring and summer 2023? Here are some of the best options located just outside your door or within a short drive of Omnia.
Founding Farmers
Address: 255 Main St Suite 180, King of Prussia Town Center

Founding Farmers is a farm-to-table restaurant that serves delicious American cuisine. Their outdoor patio is a great place to enjoy a meal with friends and family, and they even have a rooftop terrace with great views of the area. Learn more about Founding Farmers in KoP.
City Works
Address: 220 Main St, King of Prussia Town Center
City Works is a great place to go if you're looking for a lively atmosphere and a wide selection of craft beer. While their beer list is located on an entire wall inside, you can still access the menu on your phone while dining outside along Town Center's Main Street. Learn more about City Works in KoP.
True Food Kitchen
Address: 239 Mall Blvd, King of Prussia
True Food Kitchen is a health-conscious restaurant that offers a variety of vegetarian, vegan, and gluten-free options, including pizzas, burgers, salads and entrees like Grilled Korean Steak, LAsagna Bolognese, Grilled Sustainable Salmon and Forbidden Poke. Their outdoor patio is spacious with a view of the King of Prussia Mall, perfect for grabbing a bite between shopping trips. Learn more about True Food Kitchen in KoP.

< Back